What Can You Create with Kajabi? Online Courses, Memberships, Podcasts, Coaching, and More!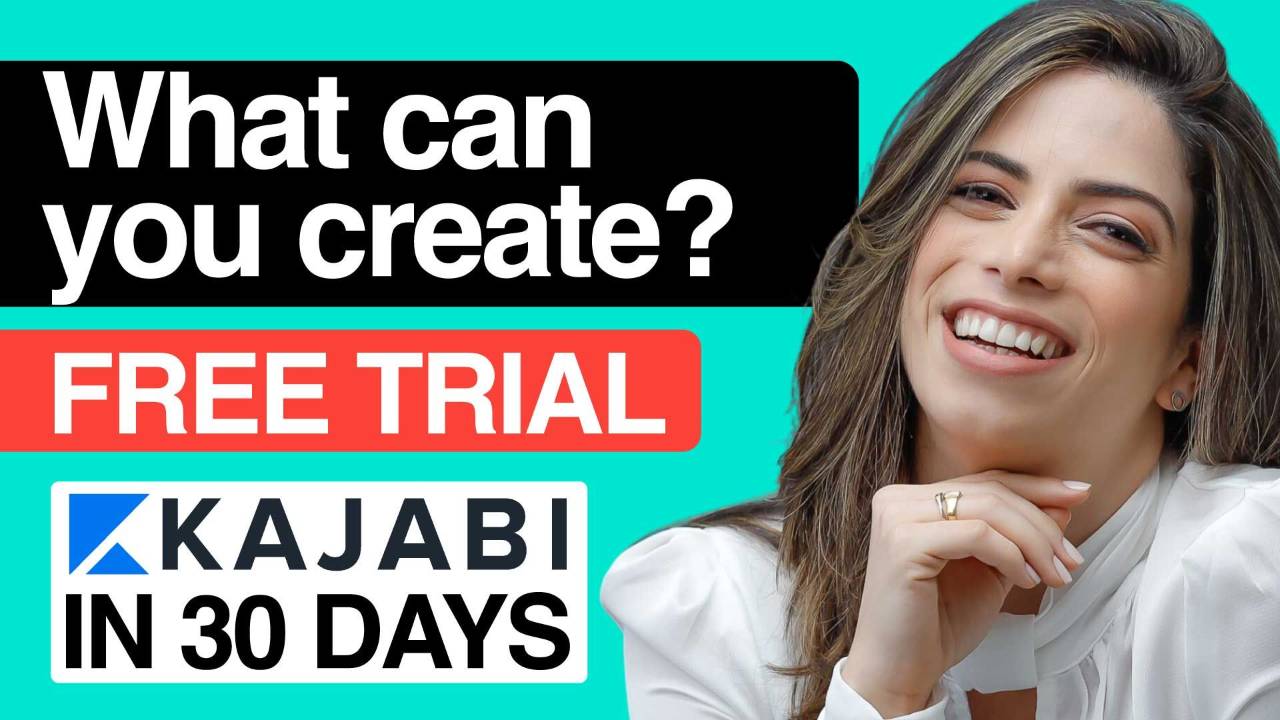 Hello, digital entrepreneur! I'm Maria Cristal, your trusted Online Business Strategist, Digital Marketing Expert, and Kajabi specialist. Get ready because today we're delving into the wide world of Kajabi products, unlocking your potential for extraordinary success.
Are you ready to unleash Kajabi's true power? Let's dive in! Kajabi offers much more than just a platform for online courses; it provides a wide range of products designed to boost your digital business. As you log in to your dashboard, a universe of possibilities unfolds. Head to "Products" and then "All Products," and prepare to witness the magic.
Crafting Compelling Online Courses
Kajabi caters to educators, experts, and enthusiasts alike. Dive into the world of online courses! Craft captivating content, enticing titles, and engaging descriptions to connect with your audience. Discover how Kajabi's tools make it easy to structure your course, add modules, and personalize each lesson with multimedia elements. The possibilities are endless.
e having a wealth of knowledge and a desire to share it. You can begin by creating your online course. Give it a captivating title and description to grab your audience's attention. Add an eye-catching product thumbnail, and voila! You're on your way to creating valuable content. Inside your course, you can include modules and lessons. Utilize Kajabi's artificial intelligence to structure it. Then, personalize each lesson by adding videos, audio clips, and even quizzes to engage your students effectively.
Kajabi's templates offer a solid starting point, guiding you as you customize each module to align with your brand and message.
The Art of Drip Courses - Revealing Content Gradually
Now, let's explore the concept of sequential or dripped courses. Imagine unveiling your content gradually, guiding your students on a transformative journey. Whether you release modules weekly or over an extended period, Kajabi's sequential course or DRIP feature ensures a structured and engaging learning experience. It's the perfect approach to encourage interaction, maintain accountability, and foster a sense of community among your students.
Building Thriving Membership Communities
And speaking of community, let's dive into creating one. Imagine having a dedicated space where your audience can interact, share ideas, and support each other. Kajabi's Community feature is the solution. Whether it accompanies your courses, membership sites, or coaching programs, a community can become the heart of your online presence.
Imagine a space where your audience can interact, share ideas, and support each other. Kajabi's Community feature creates a dedicated hub for your online ecosystem. Whether accompanying your courses, memberships, or coaching programs, fostering a sense of community is at your fingertips.
The Power of Membership Sites - Your Exclusive Space
But wait, there's more! You can create an exclusive membership by combining the "courses" and "community" products. Bring together your core training, enhance it with additional content, and offer valuable resources to enrich your members' experience. Kajabi seamlessly merges education and community, providing a curated space that encourages interaction, growth, and meaningful connections.
Launching Impactful Podcasts
Attention all podcast enthusiasts! Kajabi has you covered in this area too. Effortlessly launch your podcast, whether as a public broadcast accessible to all or a premium offering exclusively for your members. Share your insights, conduct captivating interviews, and deliver valuable content to your audience, increasing engagement and expanding your impact.
Providing Personalized Coaching
Another powerful feature is the "Coaching Program." If you're ready to offer personalized guidance and unwavering support, this platform is your playground. From one-on-one coaching to small group sessions, Kajabi empowers you to structure your coaching program, schedule sessions, and track your students' progress. It's a tool for delivering tailored assistance and achieving profound transformations.
---
We've unraveled the extensive product lineup within Kajabi. It's not just a platform for hosting courses; it's a comprehensive ecosystem for creators and entrepreneurs. Whether you're passionate about online courses, memberships, podcasts, coaching, or community building, Kajabi equips you with the tools to turn your vision into reality.
Ready to amplify your online presence and embark on a journey of growth? Take action today! Visit mariataveras.com/Kajabi and unlock an exclusive 30-day trial, along with Maria's Kajabi Kickstart course. When you continue your Kajabi journey as a paying user through Maria's link, you'll even receive a strategic session to fuel your business growth. Don't miss this golden opportunity. Sign up now!
Pick my brain and Learn
Pick my brain or work live and learn the nitty-gritty behind Kajabi, while I do your tech-setup. Schedule a 1:1 consultation or consultation + implementation call. I'll answer your questions and teach you live while doing the work for you!
Oh, sweet! I need this
Subscribe to my newsletter
When I have something very awesome to share with you that can add value to your online business, your digital marketing strategies or increase your passive income and revenue, I'll stop by your inbox.
I hate spam. Won't do it.